About Kolhapur
There are number of forts in this old city. Descended from its historic events, the city has many historical monuments and sites. During the periods of Satavahana kings and the Shilaharas, the magnificent temples of Kolhapur were constructed. Kolhapur has number of tourist sites. The architecture of New Palace offers the visitors a combination of Jain and Hindu influences from Gujarat and Rajasthan, and local Rajwada style. Chhatrapati Sahu Museum in the palace is also worth to visit. Rankala Lake, Old Palace, Town Hall Museum and Mahalaxmi are other sites, which are worth to visit. One can also organize excursions to Panhala, Vishalgad, Bhudargad, Paargad, Narasimha Wadi, Giroli Tourist Park, Dajipur Bison Sanctuary and Amboli, which are not so far from Kolhapur. As far as shopping in Kolhapur is concerned, the city can be called as shoppers' delight. The city is famous for its Kolhapuri saaj, Kolhapuri chappals and Kolhapuri sarees. Har and malas, mohanmal, bormal, chaplahar, kolhapuri saaj, pohehar and putlihar are the jewelleries, which can attract that tourists' eye. As Kolhapur is situated in higher altitude, normally it prevails cool weather. The city is well connected by road, air and train. While the mouth watering hot Kolhapuri cuisines are always to be tasted once.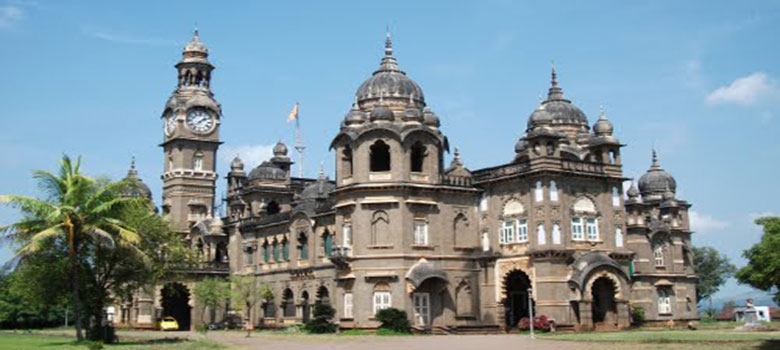 Chhatrapati Sahu Museum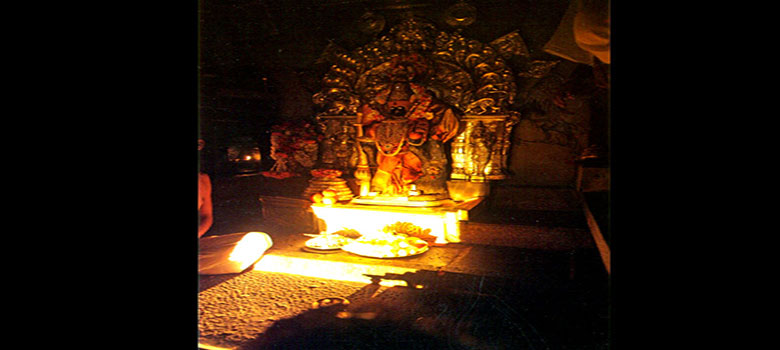 Mahalaxmi Temple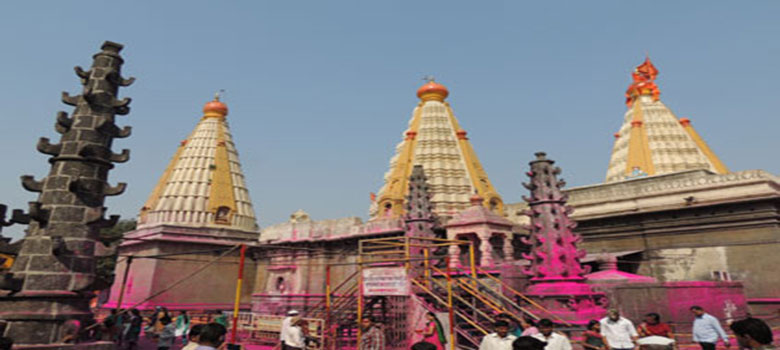 Jyotiba Temple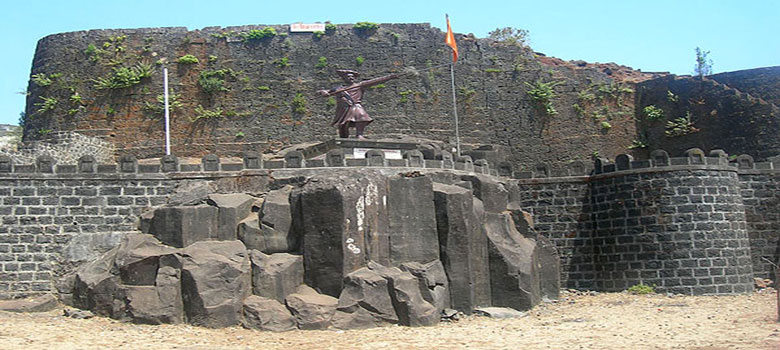 Panhala Fort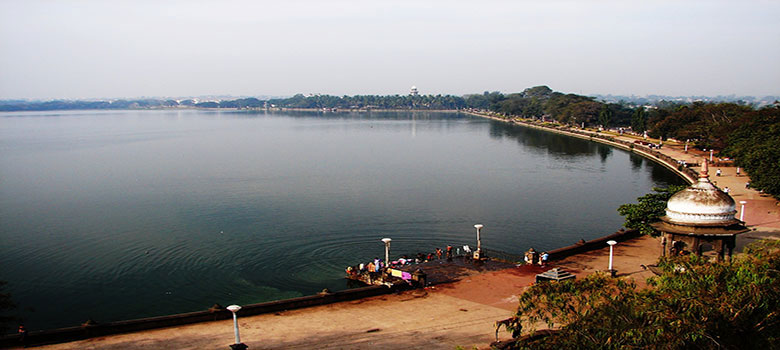 Rankala Lake


Mahalakshmi Temple
Dedicated to the Hindu deity Amba Devi, Mahalakshmi Temple stands as the symbol of Hindu faith and devotion of this town. This temple was built during the 7th century under the reign of Chalukyas and is composed of beautiful carvings and sculptures on both the inner as well as outer walls. The temple compound is a mix of various styles of architecture and displays the images of Hindu deities like Vishnu, Shiv and Ganesha. It is believed that a visit to this temple can take you close to spiritual enlightenment. This temple speaks loudly of the historical importance of Kolhapur and should not be missed on the trip to this town.


Jyotiba Temple
Jyotiba Temple lies at an altitude of 3200 feet and is situated at around 16 km from the town of Kolhapur. Lord Jyotiba, who is the prime deity of this magnificent temple, is believed to be an Avatar of Lord Shiva. Every year on the two occasions of full moon, a huge fair is organized in the temple complex which attracts a significant number of local and outside visitors. For reaching this temple, you can avail private auto services which are easily available from Kolhapur at reasonable rates. This temple was built in the 1700s and holds a crucial mythological value among the devotees.


Rankala Lake
Rankala Lake was built during the 1800s under the guidance of Chattrapati ruler Shivaji and is often regarded as one of the most ancient lakes in the state of Maharashtra. This lake receives maximum visitors during the sunset as it provides a consummate view of the falling sun from its corners. Rankala Lake has derived its name from an ancient temple named Rankabhairaw which is situated in the centre of this lake. Popularly known as the heart of Kolhapur city, this lake also offers recreational activities like horse rides and boating.


Chhatrapati Sahu Museum
Popularly known as the Palace of Maharaja, Chhatrapati Sahu Museum was built in 1883 and is one of the most architecturally equipped places in Maharashtra. Museum is situated on the ground floor of Royal Family's new residence and is decorated with a beautiful collection of sculptures, jewels, stone carvings and war artefacts. The architecture of this museum can be defined as a collective influence of Hinduism and Jainism combined with the local style of Royal families. This museum holds an extremely important spot in the history of Marathas and houses few of the rarest belongings of Chhatrapati Shivaji including weapons and clothes.


Panhala Fort
Panhala Fort is popularly known as 'Panhalgad' and is situated at a distance of 21 km from Kolhapur. Built under the guidance of emperor Bhoja in 1050 A.D, this fort draws you back to history through its artistically designed walls and scriptures. Thousands of tourists visit this place for its peaceful environment and historical importance. Situated at a height of 3128 feet, Panhala Fort is considered as a perfect weekend destination in Kolhapur. Major attractions of this fort include Teen Darvaza, Sajji Kothi, Amber khana and various Mausoleums.